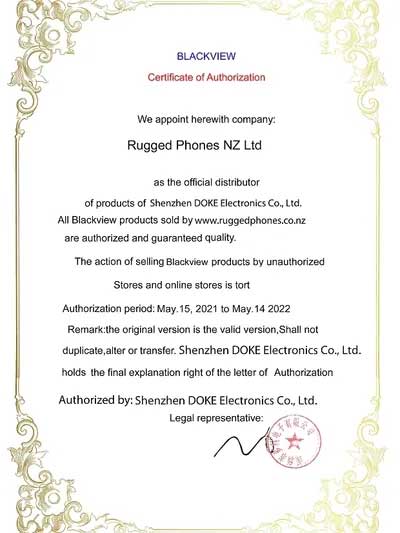 As you can see in the photo, not only do we sell genuine Blackview Rugged Smartphones, we are also an authorised and official distributor of Blackview phones, directly from the manufacturer themselves.
It is very important to note that a manufacturer is quite different to a supplier. Suppliers are all over Alibaba and Aliexpress. Buying a rugged phone from a supplier on one of these market places, could put you at risk of ending up with a non genuine or counterfeit item.
Not only do we source genuine Blackview rugged smartphones, we also source genuine Doogee, Ulefone and AGM phones as well. Our contract with our agent and the manufacturers we deal with specifically states that all phones supplied to us, must be guaranteed genuine models, without exception.
We know where our phones are sourced from and are confident enough to give a 2 year warranty on every Blackview rugged phone we sell.